To link with Fr. Kevin's homilies for Year B please click here


Eight Sunday of the Year (Year C) 3rd March 2019

A reading from the holy Gospel according to Luke 6: 39 – 45

Jesus told a parable to his disciples. "Can one blind man guide another? Surely both will fall into a pit? The disciple is not superior to his teacher; the fully trained disciple will always be like his teacher. Why do you observe the splinter in your brother's eye and never notice the plank in your own? How can you say to your brother, 'Brother, let me take out the splinter that is in your eye,' when you cannot see the plank in your own? Hypocrite! Take the plank out of your own eye."
" There is no sound tree that produces rotten fruit, nor again a rotten tree that produces sound fruit. For every tree can be told by its own fruit; people do not pick figs from thorns, nor gather grapes from brambles. A good man draws what is good from the store of goodness in his heart; a bad man draws what is bad from the store of badness. For a man's words flow out of what fills his heart."


THE STING OF DEATH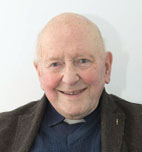 I remember some years ago I travelled to Gortahork in the Donegal Gaeltacht hoping to improve my Irish. I stayed with some other students in a guest house near Colaiste Uladh. Our landlady was a wonderful cook, but she was very sad. It was the early 50s and she had lost three lovely daughters with the scourge of TB. But subsequently streptomycin was discovered, and suddenly sufferers were given back hope. These drugs don't stop people getting TB., nor does it rid them of the distress it causes. But it does take the sting out of the disease for sufferers because they know it is not fatal. That makes a huge difference - it means they can live with it.
The ultimate fear of humankind has always been death. It's a powerful expression. The sting of death is 100% fatal and Paul mentions it in our second reading today, because sin can cause eternal death. Nowadays there is an antidote for most stings and Paul tells us that there is also an antidote for the sting of death. What is it, we ask? Well, it is the victory over sin and death that Jesus achieved through his resurrection. Paul grew rapturous when he considered the power of the resurrection over death. 'Thanks be to God, who gives us the victory through our Lord Jesus Christ" [3rd letter of Paul to the Corinthians].
Christ has defeated of the power of sin, and so has taken the sting out of death - like a snake that has lost its venom, death has lost its sting and cannot destroy us. But this doesn't mean that all the pain, sadness and anguish have been taken out of death. We find it impossible at times to let a friend or relative go into that country of no return - i.e. the sting of death is in our hearts and minds and memories.
The thing that best helps us to confront death is our Christian faith - faith enables us to face death with courage and hope, because we know that we can conquer it in Christ. This means that death doesn't have the final say.
For as the expectation of spring takes the sting out of winter, so the resurrection of Jesus takes the sting out of death for us. Jesus went to death in our human nature and emerged victorious. It is-that hope that takes the sting out of death.

Kevin Lyon
Archdeacon of Glendalough