To link with Fr. Kevin's homilies for Year B please tap or click here

To link with Fr. Kevin's homilies for Year C please tap or click here


FOURTEENTH SUNDAY IN ORDINARY TIME (Year A) 5th July 2020

A reading from the Holy Gospel according to Gospel Matthew 11:25-30
At that time Jesus said, "I thank you, Father, Lord of heaven and earth, because you have hidden these
things from the wise and the intelligent and have revealed them to infants; yes, Father, for such was your
gracious will. All things have been handed over to me by my Father; and no one knows the Son except the
Father, and no one knows the Father except the Son and anyone to whom the Son chooses to reveal him.
" Come to me, all you that are weary and are carrying heavy burdens, and I will give you rest. Take my yoke
upon you, and learn from me; for I am gentle and humble in heart, and you will find rest for your souls. For
my yoke is easy, and my burden is light."

His Yoke is Easy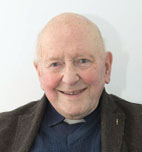 In a famous cartoon, two men are standing by a large billboard that reads 'STOP AND THINK'. They stare at it for a while and one of them says 'Kind of makes you stop and think'. Today's Gospel does the same.
Jesus says, 'Come to me all you who labour and are burdened, and I will give you rest…for my yoke is easy and my burden light' (Matt 11: 25-30). Upon hearing this we might stop and think that yes, indeed, we are heavily burdened – and we might even think that Jesus' invitation sounds too good to be true – like 'no new taxes'!
In today's Gospel, God and Jesus are represented as peaceable, meek and gentle. Zechariah shared a vision of the king and savior of Israel entering Jerusalem, not as a conquering war hero on a horse but as a gentle leader astride a donkey. Instead of having trumpets blare out his might, the just savior comes with words of peace for all of us. And so it transpired on Palm Sunday, Jesus entered Jerusalem riding on a donkey. To further accent the gentleness of Jesus the Gospel has him saying these words I mentioned, come learn humility and meekness from me – come share my yoke and you will find rest.
How life-giving these words must have been for Jesus' contemporaries who were eager to love and serve, but who are finding strict observance of the law increasingly difficult. Especially difficult and burdensome was the enormous weight of oral law that came down from the time of Moses at Sinai, known as the Torah.
To give an idea of how cumbersome the law had become, William Barclay shares a story from the ancient rabbis. There was a poor widow who had two daughters and a small patch of land. When she began to plough, the elders told her 'You must not plough with an ox and donkey together' (Deut.). And when she went out to sow, she was told, 'You must not sow your field with mixed seed' (Lev) and whenever she forgot a sheaf in the field, she was forbidden to go back for it and so on and on it went.
In contrast Jesus offered to lessen the burdens of those who came to him. He did this by being their workmate. Fully aware of the farming methods of his day Jesus used the image of a shared yoke and shared burden to assure his listeners that they were not alone as they faced the future as his disciples.
However, while he assured them of an easy yoke and rest, he did not promise them or us a life free from sorrow and struggle. He does assure them that if they keep close to him, they will find relief from crushing burdens and the crippling anxiety and misery of a sin-laden conscience.
Paul also offers assurances to those who wish to follow Jesus (Rom 8:9, 11-13). He reminds his readers of every generation that our following of Jesus is strengthened and inspired by the Spirit – through the Spirit dwelling within, we have life in us, and are not weighed down by endless rules that are hard to bear. Our witnessing to Jesus, Paul reveals, should reflect the gentleness and peaceable nature of the One who has chosen us to be his yokemate. Then by the grace of God, we too can ease the burdens of others, sharing their sorrows, lessening their burdens, lending them our hope and our joy. 'Come to me, find rest'.
Kevin Lyon
Archdeacon of Glendalough